By virtue of our base at Dubai which is an international hub between East and West, Fortuna DMCC originates and supplies commodities like Grains, Feeds and Pulses across Middle east Asia and African regions. This includes Rice, Sugar, Wheat, Corn, Wheat Flour, Pasta, Soya, Barley, Various Lentils and animal feed by-products including Cottonseed, Alfa-alfa, Sugar Beet Pulp, Sun Flower Meal (SFM), Soybean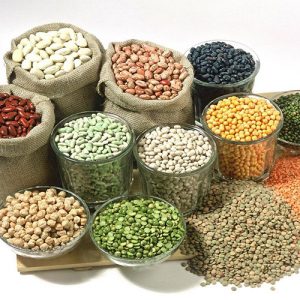 Meal (SBM), Rice Husk and Wheat bran; focusing mainly on markets in  Asia, Africa and EU.
We are also long time supplier of food stuff under Food Aid supplies to major UN organizations and NGOs.
In 2014, Fortuna DMCC established its North American presence with the inception of its Canadian office. Fortuna's team of professionals with rich experience spanning over 25 years, has always been in the lead due to its strong sourcing capabilities, efficient logistical management and its commitment to quality. We at Fortuna always ensure that our customers get the quality products at a competitive price with the best of our service.
The company has been successful in making a dint in the international trade of agricultural commodities and has been able to create a niche for itself through its consistent supply of quality products. Having focus on efficient execution of contracts through timely delivery, quality control and logistics management, the company has been able to emerge as one of the trade houses with high credibility in short span of time.